Summary:
Nemesis (n.)
1) An opponent or rival whom a person cannot best or overcome;
2) A person's undoing;
3) Joshua Templeman.
Lucy Hutton and Joshua Templeman hate each other. Not dislike. Not begrudgingly tolerate. Hate. And they have no problem displaying their feelings through a series of ritualistic passive aggressive maneuvers as they sit across from each other, executive assistants to co-CEOs of a publishing company. Lucy can't understand Joshua's joyless, uptight, meticulous approach to his job. Joshua is clearly baffled by Lucy's overly bright clothes, quirkiness, and Pollyanna attitude.
Now up for the same promotion, their battle of wills has come to a head and Lucy refuses to back down when their latest game could cost her her dream job…But the tension between Lucy and Joshua has also reached its boiling point, and Lucy is discovering that maybe she doesn't hate Joshua. And maybe, he doesn't hate her either. Or maybe this is just another game.
---
Spoilers ahead.
He steeples his fingers so hard it looks painful. "Really."

"Such a complete drought of eligible men here."

"That's not true."

"You're searching for your own eligible bachelor?"

"I—no—shut up."
I. LOVE. THIS. BOOK.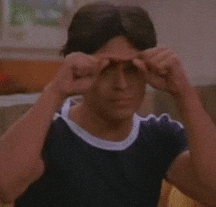 This was SO much fun! I loved Lucy as much as Ricky Ricardo did, Josh was freaking amazing and sexy and flirty and cute, and this book was one giant ball of FUN and LOVE and SEXY and WITTY.
I thought the rivalry was absolutely hilarious. Of course you expect the two enemies to get together in the end, but the way Sally set them up as coworkers fighting for the same position, both with different bosses — an evil, round lazy one, and a kind lady boss, both wanting Lucy and Josh to succeed and beat the other one. The whole time I was worried about who would end up getting the position, and how it would affect their relationship. I knew it was coming, I just didn't know it'd happen the way it did! And boy, was it caaayyuuuuteee!
I haven't read many enemies to lovers books and this trope definitely has become a new favourite of mine. It's exciting, flirty, fun, nerve wracking and gets me all jumpy to think how it'll end up. Everything from their staring game, to every other little game they think of, to the paintball match where Josh got super protective, Lucy getting Josh jealous with their coworker, wearing sexy outfits to work to throw him off, to how he writes down when he gets her flustered. MHM, love!
Lucy and Josh were adorable. I loved how spunky, funny and witty Lucy was, and how chill Josh was. Their personalities really mixed well and it was like watching two secret best friends pretend to hate each other. Like how can you claim to hate someone, and then run and jump on them, clinging like a koala to their front all the way up an elevator and around the entire office? We get it guys, you is cute together.
The amount of hilarious, cute quotes from this book are unruly.
"Let's put our weapons down, okay?" he raises his hands to show he's unarmed… 
To hide my awkwardness, I mime taking a gun out of my pocket and toss it aside. He reaches into an imaginary shoulder holster and takes out a gun, putting it on his planner. I unsheathe an invisible knife from my thigh.
"All of them." I indicate under the desk. He reaches down to his ankle and pretends to take a handgun out of an ankle holster.
"Take the hoodie off. Please. I'll only look with my eyes."
He puts his finger on the zip, and I bite my lip. Then he zips it up to his neck as high as it will go, and I howl.
"Drink your tea, you little pervert."
After spitefully pushing his in-trays crooked I march to the elevator.
"I'm pretty heavy. I'll flatten you."
"I've had a good life."
So, I have to say… I thought they got together too soon. There wasn't enough build up, and then when they finally got together it kind of lost its spark for me. Of course I was happy for it happening, but it was like they got too serious too soon and all the witty banter and 'fights' just stopped happening now that they were in love. It was really sad, to be honest, because I felt like it was just getting to its super peak of explosive cuteness and flirting, only to plateau into 'okay now I love you and you love me let's kiss'. Know what I'm saying? The end was sweet, but I needed more out of them. Their first kiss seemed a little too soon to me. I get that they knew each other long before that, but it just kind of happened out of no where and things started picking up from that point, a little too early on.
These two lovebirds right here tugged on my heartstrings in such an unexpected way. They made me realize new tropes I've fallen in love with, and how much witty, sexy banter makes me feel whole. They were fully fleshed out, beautifully crafted characters, who made me connect with them as friends.
I felt like I was an intern sitting beside Lucy at her desk, watching them shamelessly flirting with each other all day. I took notes.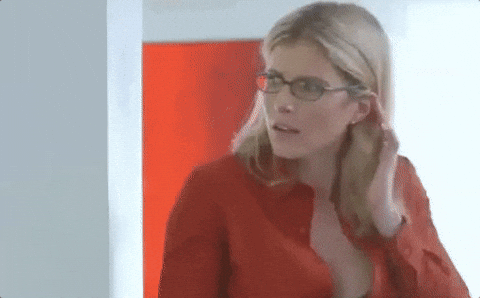 SO MUCH TENSION. SO MUCH TENDERNESS. It was amazingness, all wrapped into one and I wish the book was longer so I can still hold onto them. 🙁
Highly recommend if you want a fast, fun, flirty read!
adult
bookreview
chick lit
comedy
contemporary
romance
womens fiction